Looking for Nose Job Specialist?
A nose job is not just a nose job! The proper term would be Rhinoplasty Surgery. Rhinoplasty surgery is a delicate and intricate procedure which can be done as a corrective procedure or a cosmetic procedure.
In Arizona you can find some of the Best Rhinoplasty Surgeons in the country. You can find reputable surgeons that will do their best to give you the results you are looking for. There are many cities within Arizona where you can find these surgeons that specialize in Rhinoplasty. Some cities are Phoenix, Scottsdale, Tucson. As you might have already found out for yourself, looking for a surgeon is not the easiest task because there are a lot of factors that have to be taken into consideration. For example, customer service of surgical center, the time in profession, track record, recovery procedures, etc. You might have done some research yourself but you have not made the decision of whom you will meet with. AZRHINOPLASTYDIRECTORY.COM was created to give you the peace of mind that you are searching for the Top-Notch Surgeons that Specialize in Rhinoplasty. You will find a Rhinoplasty Doctor in Arizona that is trustworthy and professional.
Find the right Rhinoplasty Specialist in Arizona.
This is a great resource to find the Best Phoenix Rhinoplasty doctor among other cities within Arizona!
You can find Affordable Nose Job Surgeons here!
Some common examples for Rhinoplasty Surgery are:
Irregular Nasal Tip
Crooked Nose
Nasal Tip Projection
Sepressed Nose
Wide Nose
Nasal Hump
Nasal Congestion
Deviated Septum
The ultimate goal is to create facial balance and correct proportion. Prior to any surgical procedure an assessment is required for careful evaluation of the nasal structure in order to fulfill the rhinoplasty surgery.
Have you every wondered what qualifies your Doctor to perform Rhinoplasty Surgeries?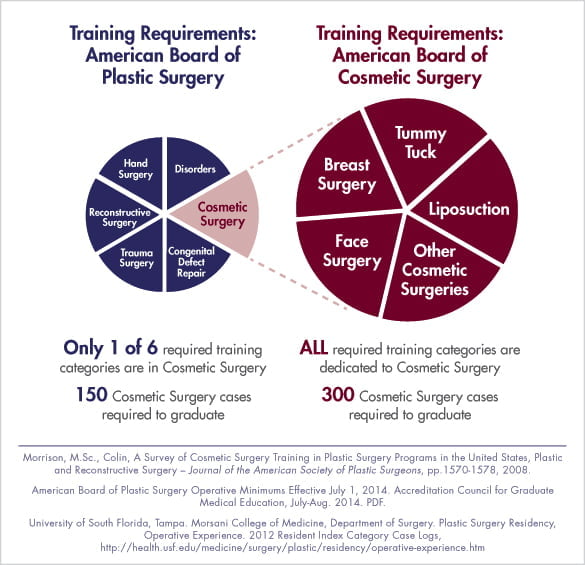 Graphic Provided By:American Board of Cosmetic Surgery